Operation Christmas Child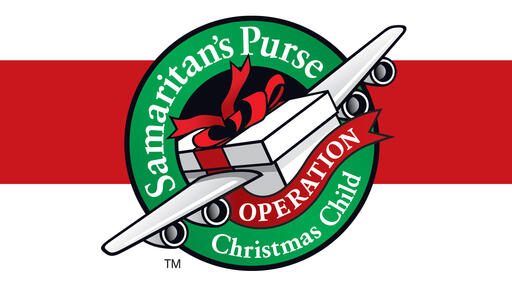 Church Leaders for Operation Christmas Child
Our names are Michael and Tammy Kelly, and we are the new Operation Christmas Child leaders at Ebenezer. We have packed shoeboxes every year for the last 14 years. It is a tradition that we have done with our daughter every year since her birth. We have assisted with packing parties, the Collection Week at church and the transportation of the boxes to Clarksville. We have also gone to the Processing Center in Atlanta to process the shoeboxes.
It is our desire to be used by God through the ministry of Operation Christmas Child. We urge you to continue to pack shoeboxes or start a tradition of giving by packing shoeboxes with your family and sending them to children around the world. Shoeboxes may be brought to Ebenezer Baptist Church. If you would like to volunteer at the Processing Center in Atlanta, let us know. Operation Christmas Child is intertwined into the fabric of Ebenezer, and we plan to continue this vital ministry through our fulfillment of the Great Commission.
Operation Christmas Child at Ebenezer
Operation Christmas Child has a special place in our members' hearts as they minister to children around the world through shoeboxes packed with love and filled with notes and items that are much-needed for their day-to-day lives. We collect items throughout the year to fill shoeboxes.
Church Goal
Ebenezer Baptist Church has set a goal of 250 shoeboxes this year.
Build a Shoebox Online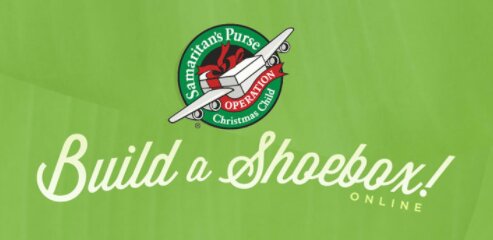 Shoebox Packing Online
This year the boxes built on line are targeted for hard to reach/unreached populations that may be hostile to the Gospel. The items are specially chosen to be used in those sensitive areas without possibly endangering the children or those passing the boxes out. The boxes will be unmarked boxes (no Samaritan's Purse or OCC logos) and the selection items will be culturally sensitive.
The Build a Shoebox Online program allows you to choose each item for the child, write a personalized note and even include a photo. Once you make your selections, the items are packed in processing centers and prepared for shipment to the child all according to your selections. The cost to fill and ship your shoebox is just $25. The suggested donation of $25 includes the items chosen for your child and shipping. You will even receive an email notification of the area that your shoebox gift goes. For security, there may be occasion that the specific destination may not be disclosed. In such cases, the notification will be that it went to a hard to reach area.
During these times of uncertainty, shoebox gifts are needed more than ever. Your box will send the message that God loves each and every child. Help us meet our goal of 250 shoeboxes. This online tool (above) will let you fill a box from your home! Use this tool to prayerfully select items including a personal note and/or picture to create a box that will then be distributed to children around the world. It also allows you to track where your box goes.
Pack a box with items you select, personalize it, ship and track the box's destination for just $25 AND you never have to leave your home! How can you beat that? Will you help us meet our goal of 250 shoeboxes?
Drop-Off Location
Ebenezer will once again serve as a drop-off site for shoeboxes for all the churches and families in Robertson County.
Processing Center Trip
Every year we take a group to Atlanta to work in the Operation Christmas Child Processing Center. The trip is usually in November or December of each year.